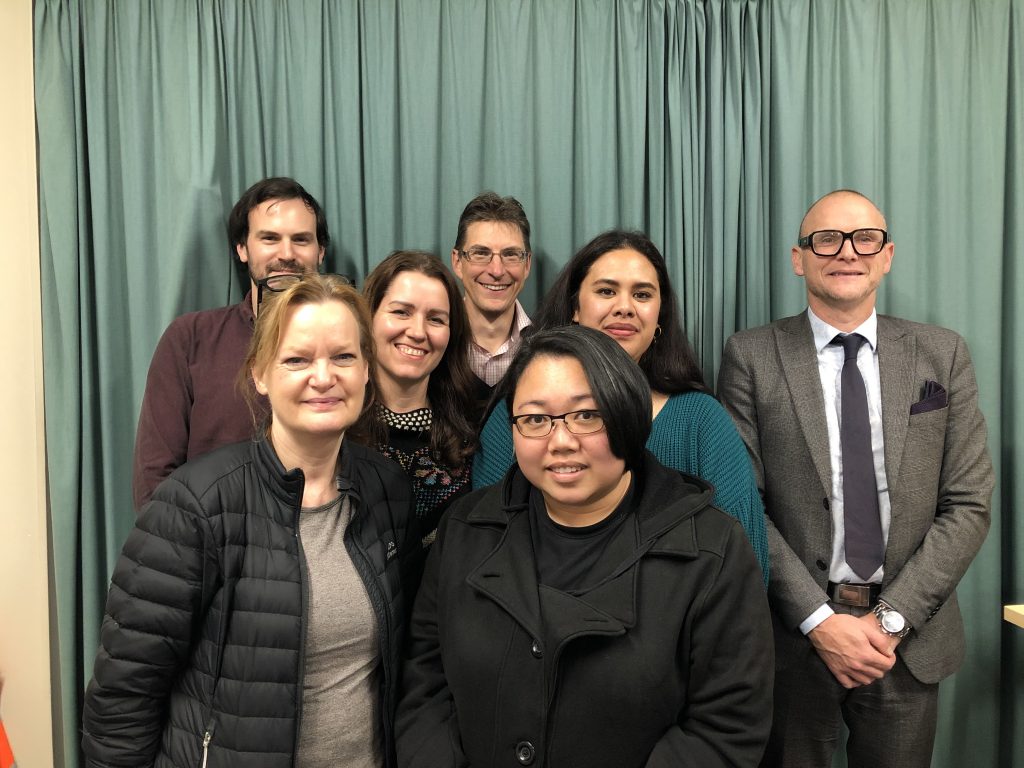 All of New Zealand's state and state-integrated schools have a Board of Trustees. The Board of Trustees is the Crown entity responsible for the governance and the control of the management of the school. The Board is the employer of all staff in the school, is responsible for setting the school's strategic direction in consultation with parents, staff, and students, and ensuring that the school provides a safe environment and quality education for all its students. Boards are also responsible for overseeing the management of personnel, curriculum, property, finance, and administration.
As the elected governors, the Board of Trustees set the strategic direction for the School. Meetings are held in the staffroom and parents are welcome to attend; please refer to the School App and Website for dates. The agenda is set prior to each meeting and a complete record of minutes is available from the School Office.
Zane Wilson (Principal)
As the Principal of Stanhope Road School, I am committed to building strong relationships between the school and the local community. As the leader of learning and day to day leader of the school, it is my role to ensure the board's strategic direction is implemented.
David Grant (Chairperson) 
As a day job, I lead a team of data specialists for the BNZ Analytics department.
I have one son at Stanhope Road School and both a son and daughter at One Tree Hill College. My youngest is in Puawaitanga – Year 6. I joined the board because I am passionate about my local community, and I see Stanhope Road School and the Maungakiekie Kāhui Ako as integral to this. I would like this school to be a leader in the best teaching practices; ensuring that its students and their families leave prepared for the future. My aim is for all to have a sense of whanaungātanga and connection with their community, curiosity about the world around them and a desire to continue learning, and the confidence and hauora to be the best they can be.
Click here to see what the Board of Trustees are working on now in David's blog!
Pat Coverdale
Pat is the staff elected representative, this her second term elected to this position.  Pat has taught at Stanhope Road for a number of years and is the lead teacher in the management of our University of Auckland Student Practicum programme with the Masters of Teaching(Primary) programme we are partnered with.
Tokanga Makaola
Malo e lelei. My name is Tokanga Makaola (Tk). I am married to Kane Makaola. We have two special needs children; Charlotte in Year 3 at Stanhope Road School and our son Kias (6 years old) who attends Sommerville School. Currently, I am a Teacher Aide in the Whakatotanga team. I am more commonly known to parents and students as Mrs.M. I have a genuine enthusiasm and love for children, their natural development and learning. It's a real privilege to be appointed to Stanhope Road School Board and I'll do my best to contribute to the wellbeing of all our children, staff and wider community.
Jonathon Embleton
Tēnā koutou Katoa, Ko Jonathan Embleton Ahau.  I am a born and bred Aucklander (on the North Shore) and have lived in the Eastern suburbs for several years with my family. My wife, Larissa, is a teacher at Sacred Heart College and my daughter, Artemisia, attends Stanhope Road.  We also have a two-year-old son, Emrys.
Since January 2018, I have been leading a process of change within the ADHB's (Auckland District Health Board) Early Psychosis Intervention Service. I currently manage this service (Hāpai Ora) as a Clinical Team leader.  Our multi-disciplinary team works to help young people with their first episode of psychosis and is a part of the Child and Adolescent Mental Health Directorate. I am also a current co-opted member of the NZ Early intervention in Psychosis Society (NZEIPS).
Our daughter is in her second year at Stanhope Road, and we have been privy to her journey in this time, seeing her newfound love of learning fostered by the hardworking teachers and those within the school community. She also attends the YMCA before and after school care program, and I have been supportive of the management implementing improvements in the service they provide to working parents and our children.
I look forward to supporting the school and the already strong community further.
Venus Divinagracia Madhwan
Kamusta! I am Venus Divinagracia Madhwan (from the Philippines) and married to Joel Madhwan (from Fiji).  Our eldest daughter is Year 3 in Tupuranga and our youngest son is New entrant in Whakatōtanga.
Our family has been a part of Stanhope Road School since 2016 when our eldest daughter started as a New Entrant and loves the multi-cultural community of Stanhope Road School.  One of the best things about the school is the sense of family atmosphere created by the teachers and staff.  We love that the school has in place help and support for students and families.  I have also been part of the Parent Group and always help out when I can, with events run by the group.
I believe that when Parents are involved and show interest in their children's learning and activities at school and outside of school, it encourages the children and it makes them feel that they are fully supported.  
I have never served on a school board before but I am passionate about children's education and their wellbeing at school.  I hope to help make Stanhope Road School the best place it can be for our children by serving on the school board.
Craig Seuseu
Talofa Lava, my name is Craig Seuseu. I am a Dunedinite who has been living in Auckland and abroad for a couple of decades now.
My wife and I work in an Event Management business and have done so for more than 20 years. We are fortunate enough to be bringing up our kids in the Ellerslie / Mt Wellington community.
I have a background in volleyball and beach volleyball having represented NZ in both when the knees were still fit for jumping. I still assist with some of the High Performance activity with Volleyball New Zealand.
Our oldest daughter is in Yr 1  Whakatotanga and is loving her time adjusting to school life. Our youngest will begin Stanhope Road School, mid next year and can't wait.
I look forward to contributing to the School Board and school community.